Air Conditioning Repair, Air Conditioner Repair & A/C Repair

Northbrook, IL, Lincolnshire, IL, Glencoe, IL, Glenview, IL, Highland Park, IL & Lake Forest, IL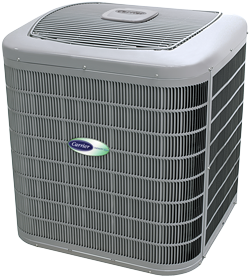 Do you have complaints with the operation of your air conditioner? From minor issues to complete system failure, CRNE'S Environmental Control is here to help. With expert repairs, we maximize airflow and efficiency, resulting in superior comfort, air quality, and lower running costs. Neglecting essential service typically leads to greater problems and expense. Know that we answer with quick response, honest recommendations, and the most cost-effective strategies.
For air conditioner repair in Northbrook, IL and surrounding areas, CRNE'S Environmental Control is committed to superior service and results. No matter the make, model, or age of cooling system, we target cost-effective solutions and take every possible opportunity to optimize overall system performance, including cooling capacity, energy efficiency, air quality, reliability, and service life. Give us a call at (847) 260-7862, speak with a knowledgeable member of our team, and we'll minimize disruption with prompt response, quick turnaround, and organized work sites.
Dependable A/C System Repairs
Through accurate diagnosis, CRNE'S Environmental Control caters to your best interests. We are a small, family owned and operated business, and every job is checked by our company's owner and completed to perfection. Established in 1990, we uphold a proven reputation for quality service and unmatched value.
Put your trust in CRNE'S Environmental Control for all your air conditioner repair needs!
Northbrook, Deerfield, Wheeling, Highland Park, Lincolnshire, Buffalo Grove, Lake Forest, Glencoe and Glenview, IL.
We don't consider air conditioner repair an excuse to sell you something you don't need but take the opportunity to live up to our 100% satisfaction guarantee. By treating each project as unique and every client as a priority, our services deliver unmatched rewards. Don't settle for anything less than peak performance from your residential or commercial cooling system. Rely on CRNE'S Environmental Control to protect your investment as well as your comfort.
Our factory trained, NATE-certified technicians are fully prepared for any challenge and provide skilled services, honest answers, and trustworthy results. Our dedicated team remains on-call, 24 hours a day, 7 days a week, for Emergency Service throughout Northbrook, Deerfield, Wheeling, Highland Park, Lincolnshire, Buffalo Grove, Lake Forest, Glencoe and Glenview, IL..

Residential HVAC Services Buffalo Grove, IL | Central Air Repair Glencoe, IL | Commercial HVAC Services Wheeling, IL
HVAC Services

∴

Residential HVAC Services

∴

Commercial HVAC Services ∴ Lincolnshire, IL ∴ Highland Park, IL ∴ Glencoe, IL

CRNE'S Environmental Control

February 26, 2019

2023/09/26