Furnace Repair, Heating System Repair & Heater Repair

Northbrook, IL, Glenview, IL, Lake Forest, IL, Deerfield, IL, Wheeling, IL & Lincolnshire, IL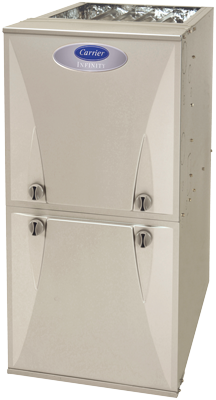 For heating repair, CRNE'S Environmental Control is the most respected HVAC service provider in Northbrook, IL and surrounding areas. No matter the make, model, age, or problem, we determine the most cost-effective strategy to restore ideal comfort. A quick call to us at (847) 260-7862, and we'll handle the rest without delays, disruption, or miscommunication. Whether you need repair to your furnace, boiler, water heater, or other type of heating system, we have you covered.
With the severity of our local weather, even a minor concern with your heating system can quickly turn into a major problem. No matter your complaint with any make, model, or type of residential or commercial heating equipment, don't wait to call on the professionals from CRNE'S Environmental Control. We make repair convenient and rewarding. Prompt response, friendly technicians, and proper protocols add up to our 100% satisfaction guarantee.
Heating Repairs You Can Trust
Our customized approach caters to your concerns, expectations, and best interests. There are no generic solutions. Our goal is to optimize the capacity, efficiency, reliability, and lifespan of your heating system. And we're always available, 24 hours a day, 7 days a week, providing prompt, professional, and Emergency Service throughout Northbrook, Deerfield, Wheeling, Highland Park, Lincolnshire, Buffalo Grove, Lake Forest, Glencoe and Glenview, IL..
Give us a call for all your heating repair services!
Northbrook, Deerfield, Wheeling, Highland Park, Lincolnshire, Buffalo Grove, Lake Forest, Glencoe and Glenview, IL.
As a small, family owned and operated business, CRNE'S Environmental Control completes every job to perfection. Our owner personally inspects the end result to verify quality of workmanship. We are committed to providing the very best customer service and maximum return from your essential heating system. Established in 1990, we recognize the impact of equipment performance on your safety, comfort, health, and budget. Rest assured, our NATE-certified technicians are dedicated to your long-term satisfaction.
Let's be sure your heating system is working at its best. Professional repair allows for a thorough inspection and the opportunity to optimize safety, airflow, efficiency, and reliability. The team from CRNE'S Environmental Control isn't about to talk you into something you don't need. We've built our reputation on honesty and straightforward strategies. If you're unhappy with the performance of your heating equipment, CRNE'S Environmental Control is always the right decision.

Residential HVAC Services Buffalo Grove, IL | Furnace Repair Lake Forest, IL | HVAC Services Glenview, IL
HVAC Services

∴

Residential HVAC Services

∴

Commercial HVAC Services ∴ Glenview, IL ∴ Buffalo Grove, IL ∴ Wheeling, IL

CRNE'S Environmental Control

February 26, 2019

2023/09/26